Cocktails
17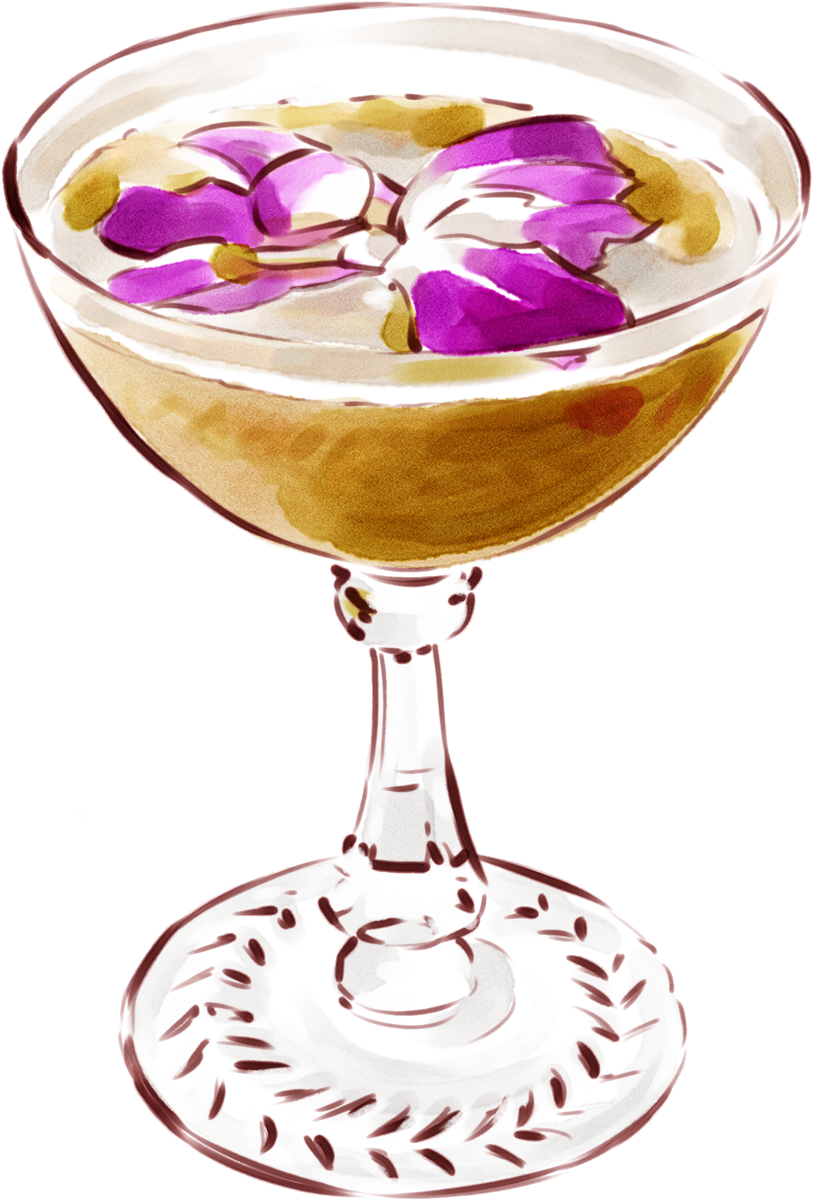 SMOKIN' SARONG
coconut tea infused scotch, cinnamon, chipotle honey and tropical juices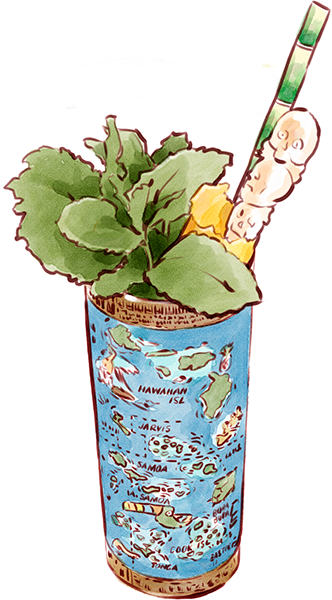 MISTAKEN IDENTITY
gins, cognac, vanilla, Chinese 5-spice, yuzu, absinthe and juices
Captain Cook thought he was a God after drinking this… Hawaiians said otherwise.
BLACK BART COBBLER
sherries, cinnamon, orgeat and bitters.


REGGAE BUS
rum, chartreuse, saffron and juice
A savory union that will make ev'ryting irie.




DAMNED TO THE DEPTHS
rums, passion fruit curd, guava, absinthe and juices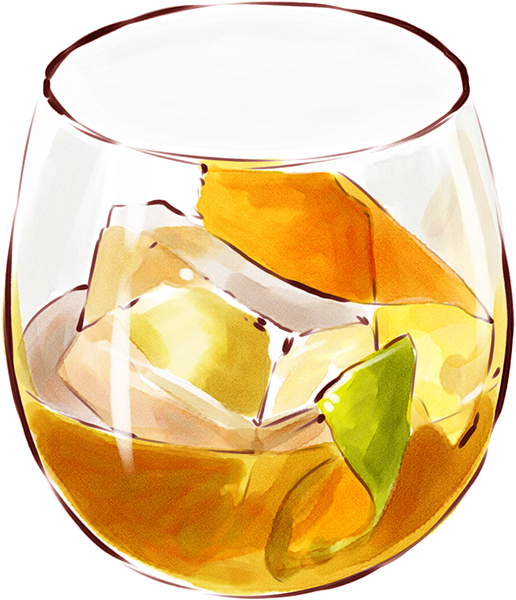 TEACH'S TORMENT
rums, cinnamon and bitters
You'll lose your head over this delicious blend
JUNGLE BOOBY
tequila, mezcal, bitter, orgeat, absinthe and tropical juices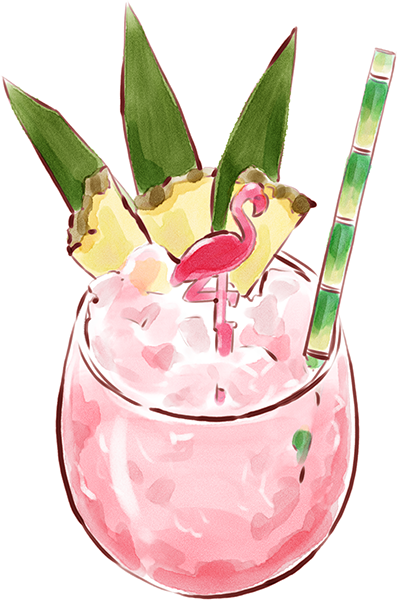 COMMODORE DAIQUIRI
rums, orgeat, ube extract and tropical juices
This tipple defnitely outranks your Daiquiri.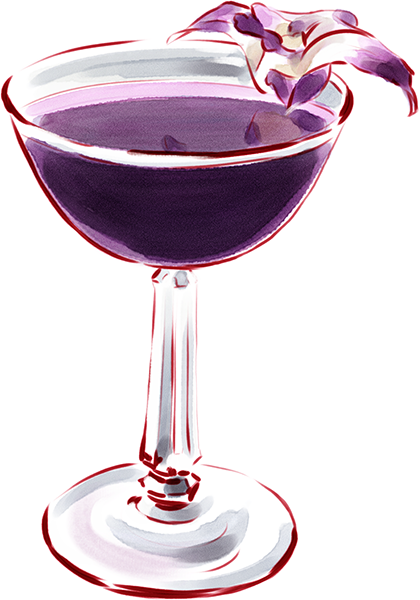 TANGAROA
rums, bay leaf, falernum, vanilla, absinthe and juices
You'll be lucky to tread water after sippin' this rum rhapsody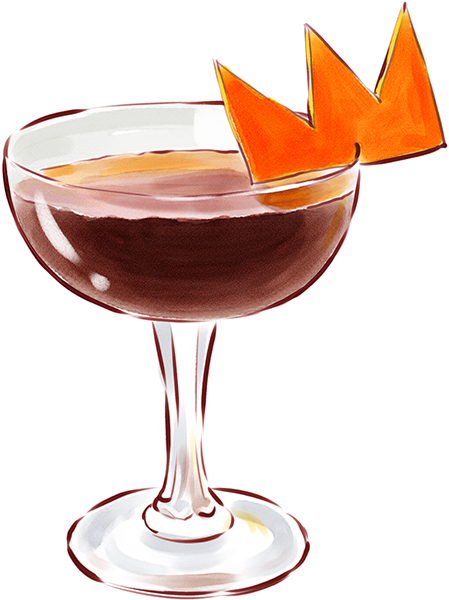 KAMEHHAMEHA
rums, coconut coffee infused vermouth, orgeat and bitters
The King of cocktails gets its rum companion.
GONE RUMMING
rums, lime and Coke
A Rum & Coke NEVER tasted so good.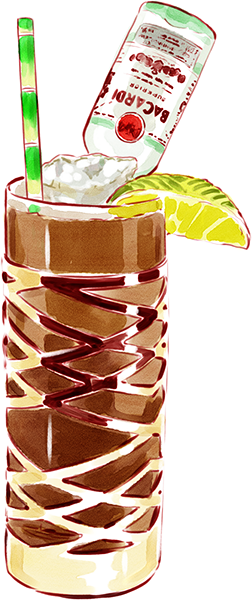 MERRIE MONARCH
bourbon, cinnamon, orgeat, hawaij, coffee and juice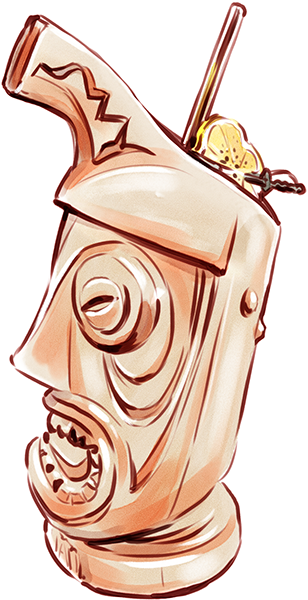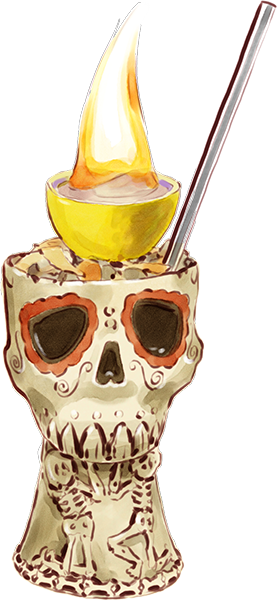 VAYA KON TIKI
coconut rooibos tea infused rums, cayenne coconut cream, ginger, cinnamon & tropical juices
Rum, coconut and spice, makes everything nice as you walk with the Gods.
XXX
DOUBLE BARRELED WINCHESTER ........24
gins, elderflower, ginger, grenadine and juices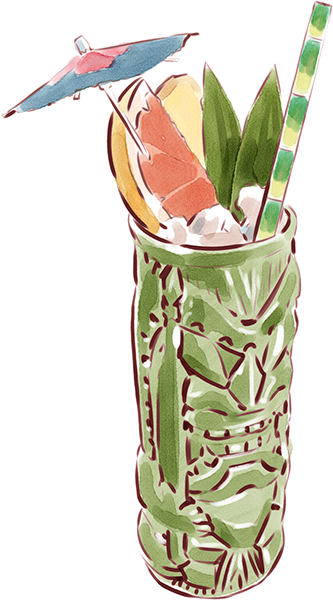 RACKHAM'S REVENGE...... 26
rums, cachaca, nutmeg, Chinese 5-spice honey and juices
Vengeance is best served with a tankard of rum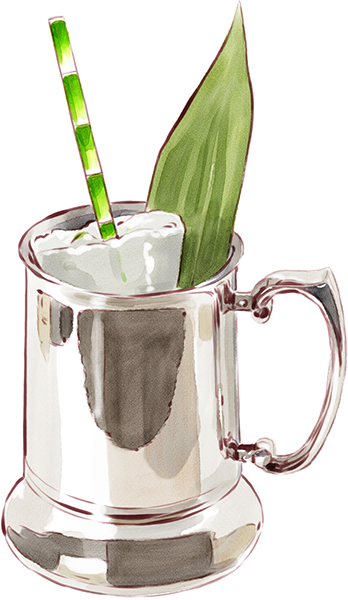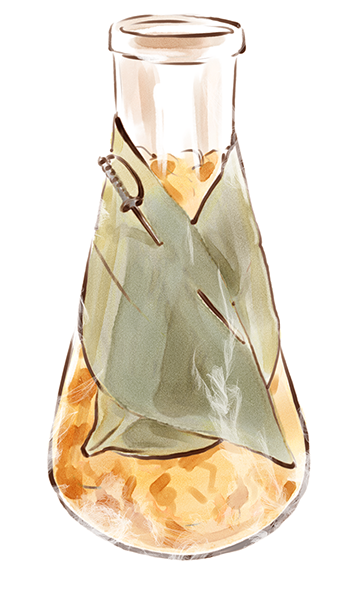 POTIONS OF FRENCH POLYNESIA ................. 23
cognac, r(h)ums, sarsaparilla, falernum, grenadine, absinthe and juices
An elixir as hypnotic as Brigitte Bardot.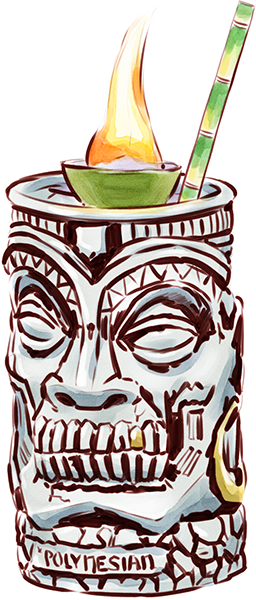 THE DERELICT ............ 22
rums, bourbon, banana, cinnamon, passion fruit, absinthe and juices
Large Format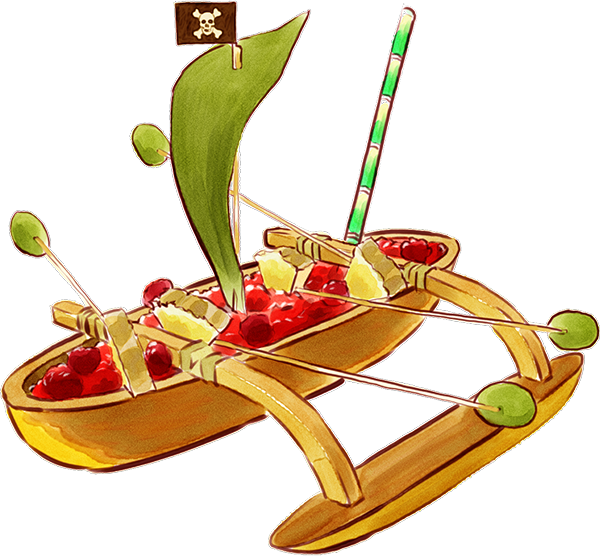 HOKULE'A PUNCH......................... 44
Serves 2
r(h)ums, raspberry, cinnamon, orgeat and tropical juices
Let this fresh & fruity bowl of rum light your way.
HUMUHUMUNUKUNUKUAPUA'A ...... 65
Serves 4
rum, clairin, blue curacao, coconut tea syrup, absinthe and tropical juices
Correctly pronounce the name of this "fshy" tropical tipple and you will truly be kama'aina.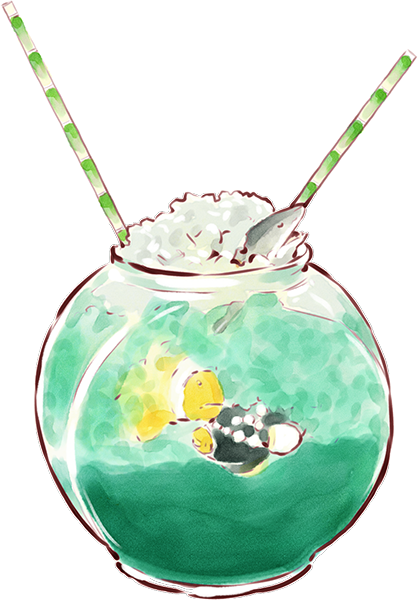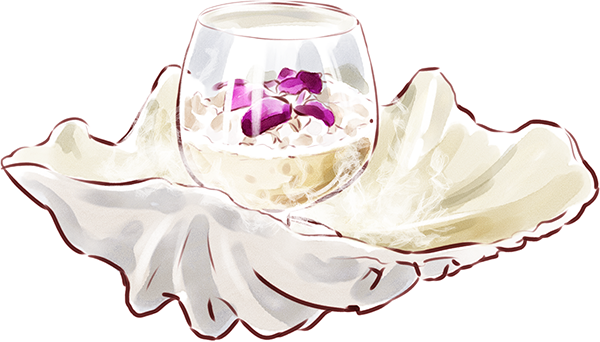 EXOTICA BOWL ........................... 85
Serves 6-8
kaffir lime, green curry & coriander infused rum, lemongrass, ginger, coconut and juices
Your hips will be swingin' when you get to the bottom of this.
BARBOSSA'S PUNCH ................... 80
Serves 5
pineapple rum, apple brandies, grenadine, passion fruit, orgeat curacao and tropical juices
If you are parched, this mélange of apples, pineapples and rum will surely slake your thirst.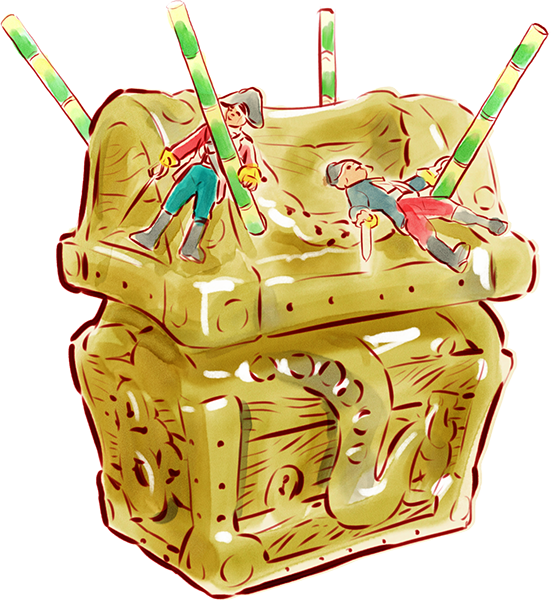 Frozen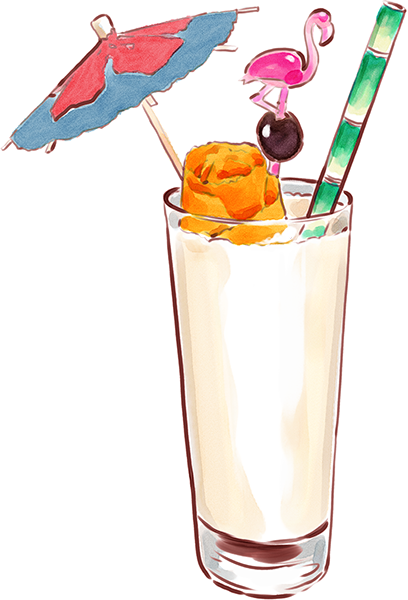 PINA
COLADA ..... 17
rums, coconut, cream and pineapple


FIDDLER'S
GREEN ..... 17
rhums, blue curacao, orgeat, cinnamon, mango and tropical juices
If there is an afterlife for pirates, this blend of rum, pineapple & mango is surely the drink of choice.
Virgin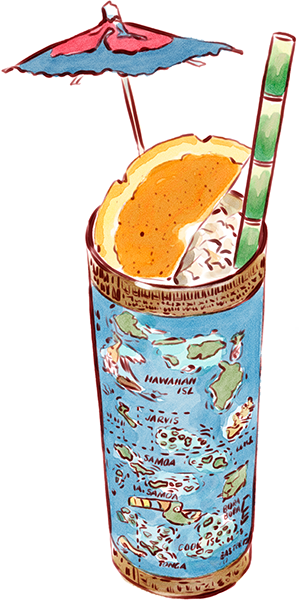 MEA HUNA .... 8
Tropical juices, passion fruit, cinnamon, coconut and club soda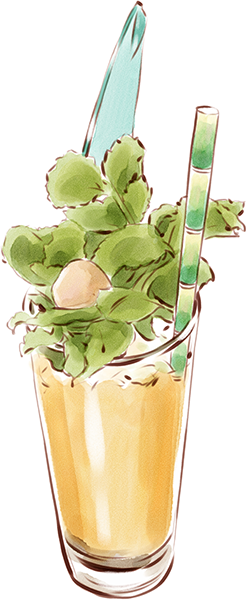 EDDIE
AIKAU ..... 8
Tropical juices, macademia orgeat, honey, cinnamon & club soda
For the hero in all of us.